College & Young Adult ministry is led by Pastor Peter Nam. On the first Friday of every month, the SWC College/Young Adults group meets at 7 pm at Room 103 for First Friday Fellowship. We have fun games to play, and it's optional to bring food to share with others.
We also have a Thursday Bible Study at 7 pm, in Room 103. We often do fun outdoor activities as well.
Contact Peter at
peter@swconline.net.
Anyone between 18-35 years are welcome to join us.
As iron sharpens iron, so one man sharpens another.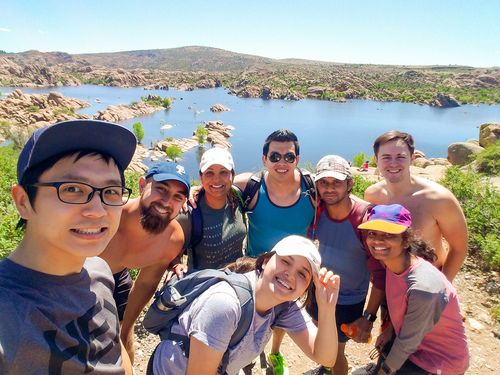 Here's What's Happening...
First Friday Fellowship: Every month on the 1st Friday
Our Young Adults (age 18-35) are having a First Friday Fellowship at 7 pm.
We'll have delicious meals and fun games to play together.
Come join us if you are a young adult, or feel free to connect others with us.
Please contact
Peter
for more info.
Bible Study in Room 103 @SWC Campus: Thursday
Join us for Bible Study in room 103 on Thursdays at 7 PM.
Contact Peter at
peter@swconline.net
for more information.
Thursdays & 1st Fridays 7:00pm
Young Adults meet every Thursday at 7pm in room 103 for fellowship and Bible study.
They also meet for First Friday Fellowship on the first Friday of the month with food and games. All young adults 18-35 are welcome.
We'd love to hear from you. Fill out the form below to get started.