Jesus said, "Let the little children come to me..."
"Happy House " is where our preschoolers thrive! We are committed to providing a safe place for children to learn and experience the love of God every Sunday morning. Our Infant through Kindergarten "Happy House" is where children enjoy age appropriate fun, learning and snacks. Your child will be cared for by Nicole Kirk, our Happy House Administrator and our staff of great volunteers.
Meet Our Happy House Director
Nicole Kirk
The Lord brought me to our amazing church several years ago, and I'm so grateful to call it home. I'm married to Martin, and have two amazing children, one gifted and the other nonverbal/autistic. I was raised Catholic, and converted and was baptized at Scottsdale Worship Center in 2014.

God has guided me to and through many things these last several years, and I have always wanted to "fit in" and fill a role of service in the church. The Lord impressed on my heart that I could minister to our littlest SWC members! I am so happy to direct and serve in the Nursery and Pre-School area at SWC. I am blessed to be able to teach and play with His most precious ones, babies and toddlers, and now I am proudly able to say I have "found my fit," and work to fill the youngest children at SWC with His love, knowledge and kindness. To know they have fun playing and learning of our great Savior brings me so much joy every weekend.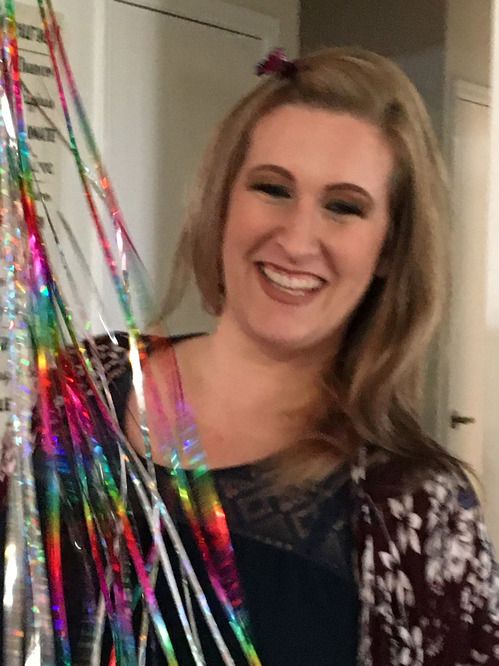 "Calm the Storm" with Nicole
Happy House Sunday Mornings
Sign in and drop off your children. Our team is ready and available to receive your child and answer any questions.
During service, your children participate in age appropriate fun and biblical learning and enjoy snacks. Please pick up your child in a timely fashion when service is over. Thank you.
We'd love to hear from you. Fill out the form below to get started.